This year's Academy Awards just got a lot more interesting. For the first time, two women could receive Best Director Oscar nods in the same year and become the first women of color to accept the honor.
Written by: Ani Cataldi – January 29th, 2021 10:05 pm pst
Throughout the 92-year history of the Academy Awards, only five women have been nominated in the Best Director category, but never two in the same year. Only one woman has ever won the honor, and none of the aforementioned is a woman of color. Put another way…the achievements of women behind the scenes, especially women of color, go largely unrecognized.  
Despite calls for gender parity, a historically high number of women directors, and other prestigious acknowledgments recognizing their work, The Academy has repeatedly snubbed women creators.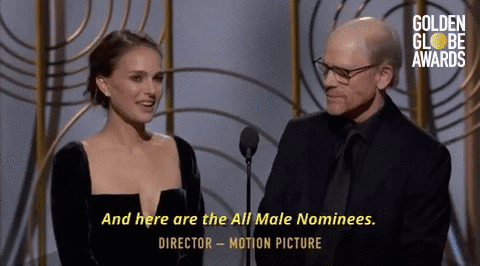 Last week, Variety released its 2021 Oscars Predictions, forecasting a historic two women nominees for Best Director (both women of color), one woman for Best Original Screenplay, and two women for Best Adapted Screenplay. The last time three women – two being women of color – were nominated for a total of ~five~ awards in the non-gendered directing/writing categories? Never.
2021 might just be the year to break the celluloid ceiling.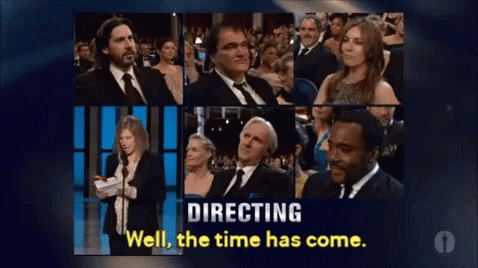 Unfortunately, we'll have to wait until March 15th to see whose work is officially up for kudos by The Academy. For now, let's take a moment to celebrate these brilliant women creators and their socially relevant masterpieces, aptly giving voice to the unheard. 
Nomadland: 
Director/Writer, Chloé Zhao
Variety's Prediction: Best Director Nomination; Best Adapted Screenplay Nomination for Chloé Zhao
The film: A depiction of a woman who has lost her husband, her job, and her home, Nomadland tells the very real story of an increasing number of Americans who have met a similar narrative. This film brings to reality how personal hardships can very easily leave people house-less. The mesmerizing Western backdrop lends itself to Zhao's illustration of the relentless human spirit.
Noteable: Chloé Zhao has already made history with Nomadland by being named the first woman to win the PSIFF (Palm Springs International Film Festival's) Director of the Year award at its annual gala. This is a major precursor for awards season, as past recipients of the award (Quintin Tarantino, David O. Russell, and Alejandro G. Iñárritu) have gone on to be nominated and even win Oscars for their films.
One Night In Miami: 
Director/Writer, Regina King
Variety's Prediction: Best Director Nomination; Best Adapted Screenplay Nomination for Regina King
The film: A fly on the wall's perspective of one incredible night that captures four icons – Cassius Clay, Malcom X, Jim Brown, and Sam Cooke – navigating the responsibilities of being successful Black men during the civil rights movement. This narrative shares how we can "debate passionately and disagree but…it still comes from a place of love," as King aimed to depict. King took so many risks that paid off big time, most notably by taking what could have been a static setting – a single hotel room – which she brought it to life by creating a powerful dynamic.
Noteable: This is Regina King's directorial debut, and it is remarkable. According to an interview with Buzzfeed, besides playwright Kemp Powers' meaty dialogue, King was attracted to the project because it was an opportunity to represent a reflection of Black men featuring a trait that isn't often shown in media – vulnerability. 
Promising Young Woman: 
Director/Writer, Emerald Fennell
Variety's Prediction: Best Original Screenplay Nomination for Emerald Fennell
The film: After a traumatizing event, Cassie seeks revenge on men who prey on vulnerable women. This film is a swift kick in the bum to any man…or woman that needs a lesson in accountability. There are no predetermined good guys or bad guys which makes the film even more fascinating. This film represents the countless voices of victims that have been silenced. Fennell makes jumps from genre to genre that are almost as bold as the unexpected ending. As described on NPR, Fennell does a beautiful job of creating a "super-sweet cupcake with a surprisingly bitter aftertaste" bomb.
Notable: This is the first feature written and directed by Emerald Fennell, who is also known for her work as the showrunner on Season 2 of Killing Eve.
Have you seen any or all of the above films? Share your Oscars predictions with us below! And if not…happy watching!
Ani Cataldi is a senior at Penn State, pursuing a BA in Strategic Communications and a minor in Media Studies. She is an Intern at AfterBuzz TV, passionate about increasing diversity in the entertainment industry, and lover of all things Bravo, Bravo, Effing Bravo.